Watch the live stream – participate online!
Library Channel's livestreams are free for everyone to watch. Watching the streams do not require separate logins or pre-registration. Presentations from seminars etc. streamed live by Library Channel will be published after each event, every presentation as its own video. At that point, the recording of the whole event will be hidden and replaced by captioned videos of individual presentations that always follow the accessibility guidelines. The presentations are always captioned within two weeks of the event and are available until further notice.
Upcoming livestream
Live broadcasts will continue after the summer break in August 2021. Have a nice summer!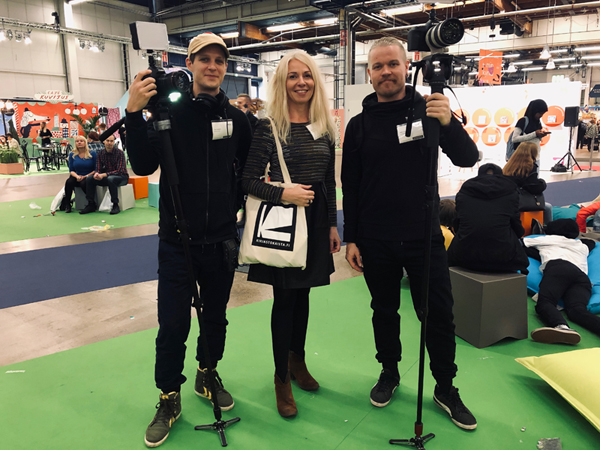 More information: Kirjastokaista LIVE
NB! The daily programmes may change due to COVID-19. There might be changes with the dates and contents. We observe the situation and act according to general instructions.
Watching recordings of the livestreams afterwards
Terms of use for the published livestream recordings
Problems watching the livestream?
Instructions for the livestreamed event's organizers
Preparations for an upcoming livestream event with Library Channel
Instructions for the performers of a livestreamed event